Select the start time and end time
for your booking here.
76 Gainsborough St.
Alley Entrance - Gainsborough Condo Trust Lot - Space #2
About This Facility
Convenient and affordable outdoor lot behind the Gainsborough Condo Trust in Fenway - Kenmore. Just a few minutes to the House of Blues, Jordan Hall, and Reggie Lewis Center.
Please contact 781 572-0669 if you encounter any problems.
1/4
Operated by 76 Gainsborough St.
How to Park
1.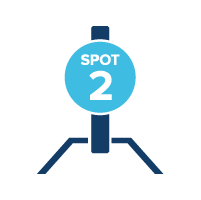 Park only in space #2
2.
No need to speak to an attendant; your parking pass is validated by your license plate.