Select the start time and end time
for your booking here.
No-Surprise Pricing - All Fees Included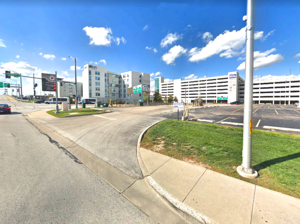 Crowne Plaza Hotel Lot - ORD
5440 N. River Rd.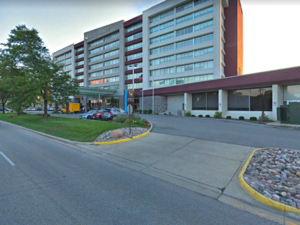 Hyatt Place O'Hare Airport ORD
6810 Mannheim Rd.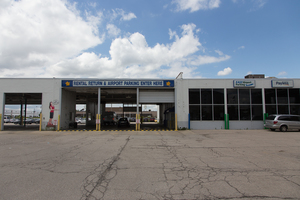 Easy Airport Parking ORD - Valet
4000 N. Mannheim Rd.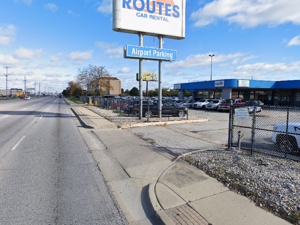 Routes Airport Parking ORD
3901 Mannheim Rd.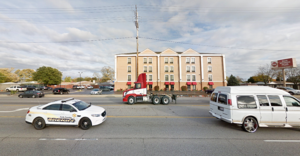 Best Western Plus ORD
3001 N. Mannheim Rd.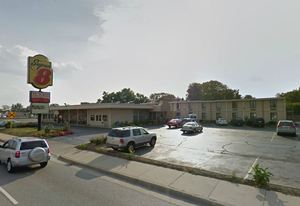 Super 8 ORD
2080 N Mannheim Rd
More about O'Hare Airport
Welcome to the
O'Hare parking
resource page brought to you by BestParking.com.
Chicago O'Hare International Airport (ORD) is the largest passenger airport in the state of Illinois. With more than 64 million passengers using the airport in 2009, O'Hare is the third busiest airport in the world. It is also the world's second busiest in terms of aircraft movement with more than 2,000 flights per day leaving for or arriving from over 100 U.S. and international destinations. Prior to 2007, O'Hare has been voted as the 'Best Airport in North America' for 10 years by the readers of two leading travel magazines.
The City of Chicago Department of Aviation (CDA) which operates the airport provides several O'Hare parking choices to passengers. These include hourly, daily, international, valet, and economy parking options. Passengers can also choose to park at any of the privately-run off-airport parking facilities located within a few miles of the airport. Finally, many Chicago airport hotels also provide parking or 'park, sleep, and fly' accommodations to ORD passengers.
The following are some suggestions to help you search for the best O'Hare parking options on this page:
Compute for and compare ORD parking rates
. You can easily do this by simply entering the date and time of your arrival and departure (at the facility) into the blinking parking rate calculator at the top of this page. After you've pressed the Calculate Rates button, the relevant parking costs will be shown automatically right there on the map, beside each parking location, and on the table below it. Compare and get the best available rate.
Pick your ORD parking facility
. This is easy after you've done the computation in the first step. Select the most convenient parking facility that works best for you. Just drift the cursor over your chosen parking lot on the map and all the important contact details - exact address, phone numbers, web site, etc. - and description will appear.
Guarantee your parking space
. After you've picked a location, remember to book your parking, if it's supported. That was quick! You now have a secured ORD airport parking space.
O'Hare Airport Parking Rates
Here are the official parking rates at all Chicago O'Hare parking lots and garages:
Hourly Parking
Main Parking Lots A, B, C
First 10 minutes $0.00
1 hour or less $2.00
9 - 24 hours $51.00
Daily Parking
Main Parking Lots A, B, C
First 10 minutes $0.00
1 hour or less $2.00
11 - 24 hours $31.00
International Lot D
1 hour or less $2.00
13 to 24 hours $51.00
Valet Parking
First 10 minutes $0.00
1 hour or less $10.00
8 - 24 hours $46.00
Economy Lot E
1 hour or less $2.00
9 - 24 hours $17.00
Economy Lot F
1 hour or less $2.00
5 - 24 hours $9.00
Please note that the above
O'Hare parking
rates only apply to airport-run parking facilities. These rates are subject to change and may have been revised since the last update of this page - please check for the latest rates using the parking map and rate calculator above or by visiting the City of Chicago Department of Aviation (CDA) web site at: www.flychicago.com.
Parking in Other Airports
:
Midway Airport Parking
Dayton Airport Parking
Cleveland Airport Parking