FENWAY PARK PARKING
Your space is waiting.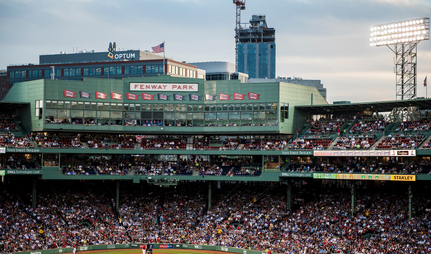 4 Jersey St., Boston, MA, 02215
Book now and spend more time on the fun.
BROWSE ALL EVENTS
About Fenway Park
The Boston Red Sox are a consistently high-performing team, having won nine World Series tournaments, most recently in 2018 when they trounced the
Los Angeles Dodgers
, winning four of five games. As the team keeps knocking it out of the park, it makes sense to book Fenway Park parking using BestParking in advance rather than circle around a parking lot. The name "Red Sox" was originally a nickname, with the team known as the "Boston Americans" until 1908, when the name stuck. The Red Sox won the first World Series in 1903 against the
Pittsburgh Pirates
, winning five of eight games. The BoSox have maintained a rivalry with the New York Yankees since 1919, when the Sox sold Babe Ruth to The Pinstripers. That sale set off the "Curse of the Bambino" legend until it was resolved in 2004 when the Red Sox won their sixth World Series title, this time against the
St. Louis Cardinals
. The team faced the Cards previously at the World Series in 1967, where they put up an inspiring fight known as the "Impossible Dream" despite a loss. With an impressive, storied history and the uniqueness of Fenway Park, fans love to see Sox home games. Due to this it's wise to book Fenway Park parking ahead of time with BestParking.
DISCOVER
AMAZING
SPACES
Find parking anywhere, for now or for later
Compare prices & pick the place that's best for you
Find parking anywhere, for now or for later
Compare prices & pick the place that's best for you
RESERVE
PREPAY
& SAVE
Book a space in just a few easy clicks
Save up to 50% off standard rates
Book a space in just a few easy clicks
Save up to 50% off standard rates
DRIVE
ARRIVE
& PARK
Enter easily with your mobile parking pass
Your space is waiting – pull in and go do your thing
Enter easily with your mobile parking pass
Your space is waiting – pull in and go do your thing
GET TO KNOW US
BETTER FOR BUSINESS
LET US HELP YOU
WE'RE SOCIAL