Select the start time and end time
for your booking here.
Logan International Airport
No-Surprise Pricing - All Fees Included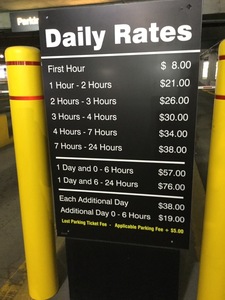 Central Parking Garage
1 Logan Memorial Way
Terminal B Garage
18 Airport Rd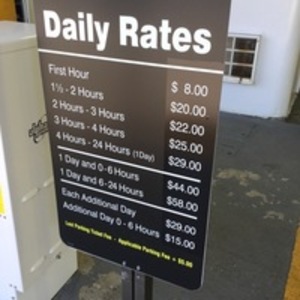 Economy Parking
133-137 Prescott St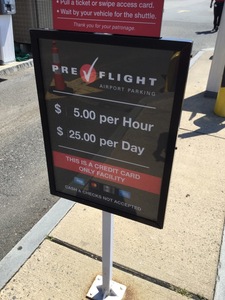 PreFlight Airport Parking
111 Eastern Ave.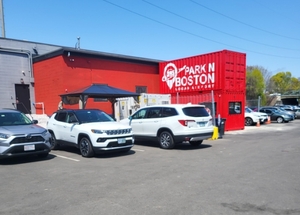 30 Railroad St. Lot BOS
30 Railroad St.
More about Logan International Airport
Welcome to BestParking.com's
Logan Airport Parking
resource page.
Boston Logan International Airport (BOS) in Massachusetts is New England's largest transportation hub serving the greater Boston area. Over 20 million passengers travel through BOS airport annually making it the 19th busiest airport in America. Approximately 1000 aircraft from over 100 domestic and international locations arrive or depart from Logan airport daily. With such a vast amount of traffic the need for parking at Logan Airport is great. The Massachusetts Port Authority (Massport) manages over 20,000 on-airport parking spaces. In addition, there are several efficiently run private parking facilities with a few miles of the airport.
Below are some suggestions on how to obtain the best results from this Logan Airport parking resource page:
Calculate and compare Boston Airport parking fees
. You can easily do this by simply typing in the date and time of your arrival and departure (at the garage) into the flashing parking cost calculator near the top of this page. As soon as you've pushed the Calculate Rates button, the results will be shown instantly right there on the map, next to each parking garage, and on the table below it. Compare and select the best rate.
Choose your airport parking facility
. This is the easy part after you've done the calculation in the first step. Choose the most convenient parking facility that has the best rates. Simply drift the cursor over its icon on the map and all the necessary contact information - exact address, phone numbers, web site, etc. - and description will be provided.
Guarantee your parking space
. After you've made your decision, don't forget to make a reservation for your parking, if it's allowed. You're done! You now have a guaranteed Boston airport parking spot.
Logan Airport Parking Rates
The following are the official parking rates at all Boston Logan International Airport (BOS) parking facilities:
Hourly Parking Rates
* $3.00 for the 1st ½ hour
* $3.00 for each additional 1/2 hour up to the 2nd hour
* $3.00 for each hour from the 2nd through 4th hour
* $4.00 more for the 4th through 7th hour
* $24.00 for 24 hours
Economy Parking Rates
* $3.00 for the 1st ½ hour
* $3.00 2nd 1/2 hour
* $5.00 for the 1st through 2nd hour (or fraction)
* $5.00 for the 2nd through 4th hour (or fraction)
* $18 for 24 hours
Cell Phone Waiting Area
* 30 minutes maximum
* No charge
Please note that the above
Logan Airport parking
rates only cover airport-owned parking locations. These rates are subject to change and may have been revised since the last update of this page - please find the latest rates using the parking map and rate calculator above or by visiting the Massport - Boston Logan International Airport web site at: www.massport.com/logan-airport.
Related Pages:
Bradley Airport Parking
TF Green Parking
Manchester NH Airport Parking
Philadelphia Airport Parking