MILLENNIUM PARK PARKING
Your space is waiting.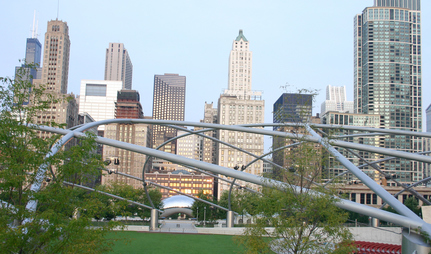 201 East Randolph Street, Chicago, IL, 60601
Book now and spend more time on the fun.
BROWSE ALL EVENTS
About Millennium Park
Millennium Park Parking The Millennium Park in Chicago is part of Grant Park and is located in the Loop neighborhood. It is bordered by Michigan Avenue, Randolph Street, Columbus Drive, and East Monroe Drive. The Millennium Park is the number 2 tourist attraction in the city of Chicago (4 million visitors in 2009) and features the Jay Pritzker Pavilion, Cloud Gate, the Crown Fountain, the Lurie Garden, and many other attractions. It is also considered as the world's largest rooftop garden. The area around Millennium Park has become prime real estate with prices reaching over a thousand dollars per square meter. The amount of tourists and expensive real estate has contributed to the economy of Chicago but has worsened the parking situation. This is where BestParking can help you out. BestParking's website and mobile apps lead you to the cheapest and most convenient places to park. Our unique rate calculator makes sure you get the best deals by taking into account all the specials available. Save time and money, only with BestParking.
DISCOVER
AMAZING
SPACES
Find parking anywhere, for now or for later
Compare prices & pick the place that's best for you
Find parking anywhere, for now or for later
Compare prices & pick the place that's best for you
RESERVE
PREPAY
& SAVE
Book a space in just a few easy clicks
Save up to 50% off standard rates
Book a space in just a few easy clicks
Save up to 50% off standard rates
DRIVE
ARRIVE
& PARK
Enter easily with your mobile parking pass
Your space is waiting – pull in and go do your thing
Enter easily with your mobile parking pass
Your space is waiting – pull in and go do your thing
GET TO KNOW US
BETTER FOR BUSINESS
LET US HELP YOU
WE'RE SOCIAL