Select the start time and end time
for your booking here.
Dallas Love Field Airport
No-Surprise Pricing - All Fees Included

Garage A (Short-Term)
8008 Herb Kelleher Way

Garage B (Long-Term)
8008 Herb Kelleher Way
The Parking Spot 1
6900 Cedar Springs Rd
The Parking Spot 2
3258 Hawes Ave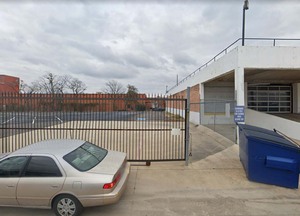 JoyPark Airport Parking DAL
2618 Fielder Ct.
Lovefield Economy Airport Parking Lot
2798 Manor Way
Love Connection Remote Parking
6814 Harry Hines Blvd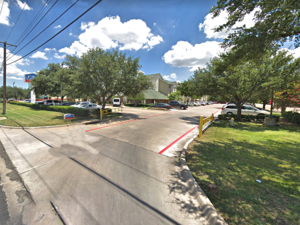 Candlewood Suites DAL
7930 N. Stemmons Fwy.

SwiftPark Airport Parking
2450 Valley View Ln
More about Dallas Love Field Airport
Welcome to the
Love Field parking
information and reservation page brought to you by BestParking.com.
Dallas Love Field (DAL) is the secondary commercial airport serving the City of Dallas in Texas. It used to be the city's primary airport before DFW was established in 1974. Located in the very heart of Dallas, the airport is just 20 minutes away from the city's major attractions like Downtown Convention Center, West End, and the Dallas Market Center.
Dallas Love Field is owned by the City of Dallas and managed by the city's Department of Aviation. Love Field parking is available in two garages where parking customers can choose between long-term and short-term parking. Another parking option at Love Field is outside parking with private providers. Some of these, like The Parking Spot on Cedar Springs Rd provide comparable economical rates like those offered at the airport's long-term garage.
Here's a brief guide on how to find the best Love Field parking locations:
Calculate and compare Dallas Airport parking fees
. You can quickly do this by simply entering your vehicle drop-off and pick-up date and time into the drop-down parking rate calculator near the top of this page. As soon as you've clicked on the Calculate Rates button, your results will be shown automatically right there on the map, next to each parking lot or garage, and on the chart below it. Compare and select the best option.
Select your Dallas Airport parking lot
. This is the easy part after you've finished the calculation above. Choose the nearest parking lot that offers the best rates. Simply hover the cursor over its icon on the map and all the necessary contact information - web site, address, telephone numbers etc. - and description will appear.
Reserve your parking spot
. After you've made up your mind on a garage, don't forget to book your parking, if it's available (indicated by the blue parking symbols on the map). You now have a secured Dallas Airport parking spot.
Dallas Love Field Parking Rates
Below are the official parking rates at all Dallas Love Field (DAL) parking stations:
Parking Garage A
(Short-Term)
0.0 to 0.5 Hours $0.00
0.5 to 1.0 Hours $3.00
1.0 to 2.0 Hours $6.00
2.0 to 3.0 Hours $8.00
3.0 to 5.0 Hours $11.00
5.0 to 24 Hours $14.00
Parking Garage B
(Long-Term)
0.0 to 0.5 Hours $0.00
0.5 to 1.0 Hours $2.00
1.0 to 2.0 Hours $4.00
2.0 to 3.0 Hours $6.00
3.0 to 5.0 Hours $8.00
5.0 to 24 Hours $10.00
Effective Date: October 1, 2010. For more information call (214) 670-PARK
.
The preceding
Love Field parking
rates only cover airport-operated parking lots and garages. These rates may have changed since this web page was published - please confirm the current rates using the parking map and rate calculator on this page or by logging on to the Dallas Love Field (DAL) web site at www.dallas-lovefield.com.
Related Pages:
DFW Parking
Austin Airport Parking
IAH Parking