Select the start time and end time
for your booking here.
Denver International Airport DIA
No-Surprise Pricing - All Fees Included
Short Term West
8148 Peña Blvd
Garage West
8148 Pena Blvd
Garage East
8511 Peña Blvd
Economy Lot East
8511 Peña Blvd
Economy Lot West
8148 Peña Blvd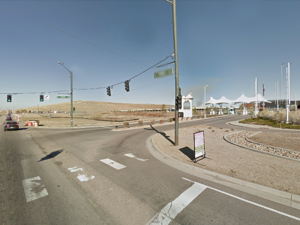 Canopy Airport Parking DIA
8100 Tower Rd.

USAirport Parking
18000 E 81st Ave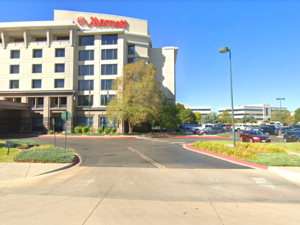 Marriott Gateway Lot DIA
16455 E. 40th Cir.
Red Lion Inn & Suites Denver Airport
16921 E 32nd Ave
More about Denver International Airport DIA
Searching for a good
DIA parking
space? Welcome to BestParking.com's Denver Airport parking information and reservation page.
Denver International Airport (DEN) is a large commercial airport serving the City of Denver metropolitan area and the adjacent counties and communities in Colorado. DIA, as it is often referred to, is the largest international airport in the United States and the 10th busiest airport in the world in terms of passenger traffic, serving more than 50 million passengers every year. The airport has been voted by readers of the prestigious
Business Traveler Magazine
as the best airport in North America for an amazing 5 consecutive years (2005-2009).
DIA is owned by the City and County of Denver and managed by the city's Department of Aviation. DIA parking choices on-site include valet, short-term, and garage parking. Passengers can also park at the remote economy lots (East and West) and at the Pike's Peak Shuttle Lot, located a few miles from the airport and served by free shuttle service. Off-airport, a few privately-managed facilities, like the FastTrack lot on E 56th St, also provide great parking choices to DIA passengers.
Below is a brief guide to help you find the best DIA parking locations with a little help of the rate calculator and map on this page:
Compute for and match up Denver Airport parking costs
. You will have to type in the date and time of your arrival and departure (at the facility) into the drop-down parking rate calculator near the top of this page. As soon as you've hit the Calculate Rates button, the results will be displayed within seconds right there on the map next to each parking garage and on the table below it. Compare and find the best available option.
Pick your Denver Airport parking lot
. This is the easy part once you've done the computation in the first step. Pick the nearest parking lot that has the best rates. Just drift the cursor over your selected parking lot on the map and all the necessary contact details - description, location, telephone numbers etc. will be provided.
Reserve your parking space
. After you've chosen a garage, remember to place a reservation for your parking, if it's available (look for the blue-colored symbols on the map). Well done! You now have a secured DIA airport parking spot.
DIA Parking Rates
Here are the published parking rates at all Denver International Airport parking lots and garages:
Valet Parking
Arrivals level (level 4) in Garage West & East
- $27 maximum per day
- $11 for the first hour
- $2 for each additional hour
Short-Term Parking
Arrivals level (level 4) in Garage West & East
- $3 per hour
- no daily maximum
Garage Parking
East and West Garages
- $2 per hour
- $18 per day
Economy Parking
Economy Lots East and West
- $1 per hour
- $10 per day
Pikes Peak Shuttle Lot
Most economical
- $1 per hour
- $6 per day
Mt. Elbert Shuttle Lot
Overflow Lot only
- $1 per hour
- $6 per day
Waiting Lot
The cell phone lot, 45-minute stay
- Free of charge
The
DIA Parking
rates above apply only to lots and garages currently managed by the airport. The parking rate schedule may have been modified since the publication of this page - please check for the most updated rates using the tools on this page or by logging on to the Denver International Airport (DEN) official web site at: www.flydenver.com.
Other Airports:
Phoenix Airport Parking
Tucson Airport Parking
Albuquerque Airport Parking
Las Vegas Airport Parking