Select the start time and end time
for your booking here.
No-Surprise Pricing - All Fees Included

Terminal / Hourly Lot
1 Commercial Vehicle Dr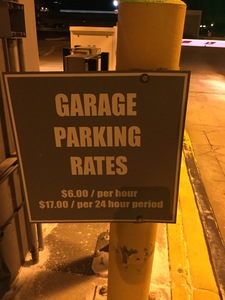 Daily Garage 1
1 Aviation Drive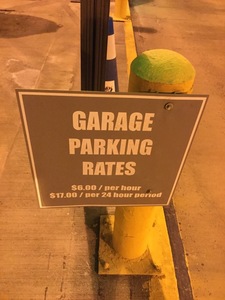 Daily Garage 2
1 Copilot Way

Purple Economy Lot
1 En Ramp Fr

Green Economy Lot
1 Rudder Rd

Gold Economy Lot
1 Ex Ramp Fr

Blue Economy Lot
1 Ariane Way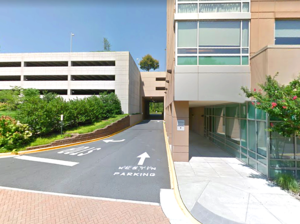 Westin Hotel-Covered Parking
2520 Wasser Terrace

Washington-Dulles Intl Airport
45425 Holiday Dr
More about Dulles Airport
Welcome to BestParking.com's
Dulles Airport parking
resource page.
Washington Dulles International Airport (IAD) is one of the three large commercial airports that serve the greater Washington D.C. metropolitan area. More than three dozen domestic and international carriers operate out of Dulles Airport. 1000 to 1200 flights land or depart from IAD Airport everyday. At present, there are over 24,000 Dulles IAD Airport parking spaces. Several off-airport parking facilities (lots, garages, hotels) within 6 miles of the airport also provide parking alternatives to air travelers flying out of Dulles.
Here's how the Dulles Airport parking resource page works:
Get the IAD parking rates
. You can do this by simply typing in the date and time of your arrival and departure (at the garage). As soon as you click the Calculate Rates button, the results will appear on the map and in the table below it. Compare rates to find the best deal.
Choose your IAD parking garage
. Hover your cursor on the facility shown on the map and contact information will appear. Book your parking in advance if reservations are supported.
Below are the rates for Dulles Airport parking published by the Metropolitan Washington Airports Authority (MWAA), effective June 1, 2008:
Hourly Parking Rates:
- $4 per hour or fraction thereof.
- $36 maximum for 24 hours.
Valet Parking Lot Rates:
- $30 for the first 24 hours.
- $19 for each additional day.
Daily Parking Rates:
- $4 per half hour or fraction thereof.
- $17 maximum for 24 hours.
Economy Parking Lot Rates (Includes the Blue, Green, Gold and Purple Sections): - $5 per hour or fraction thereof.
- $10 maximum for 24 hours.
Cell Phone Waiting Area:
- No charge.
These rates cover IAD airport-owned facilities only and may have changed since the publication of this page. Please check for current rates using the
Dulles Airport parking
map above or proceed to the official MWAA site.
Parking in Other Airports:
National Airport Parking
BWI Parking
Logan Airport Parking