Select the start time and end time
for your booking here.
George Bush Intercontinental Airport
No-Surprise Pricing - All Fees Included
Terminal C
3400 N Terminal Rd
Terminal D&E
2800 S Terminal Rd
Terminal A&B
2800 N Terminal Rd

Ecopark 2
5021 Will Clayton Pkwy
Ecopark
16152 John F Kennedy Boulevard

Fast Park & Relax
6655 Will Clayton Pkwy
John F. Kennedy Blvd Parking Lot
15850 John F. Kennedy Blvd
The Parking Spot JFK
15800 John F Kennedy Blvd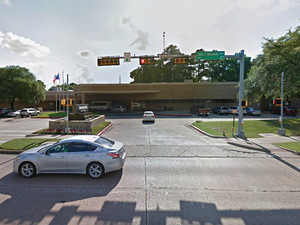 Sheraton & DoubleTree Airport Parking IAH
15747 John F. Kennedy Blvd.
Red Roof Inn Houston - IAH Airport/ JFK BLVD
15675 John F Kennedy Blvd
More about George Bush Intercontinental Airport
Looking for
IAH parking
? Welcome to Bestparking.com's IAH Airport parking information and reservation page.
The George Bush Intercontinental Airport (IAH) in Houston, Texas is the fastest growing airport in the United States and the eighth busiest airport in North America in terms of passenger traffic. It's the second largest airport (after DFW) in the state of Texas and is the largest hub for Continental Airlines, which also has its headquarters at IAH. Annually, more than 40 million passengers travel through Bush Airport.
The Houston Airport System manages the operations at the airport on behalf of the City of Houston. There are about 33,000 IAH parking spaces available on-airport distributed in 3 large terminal garages and in the Parking Cents economy lot. Parking options include hourly, daily, covered, and uncovered economy parking. Passengers who are unable to park in airport facilities can choose to park at outside facilities such as the PreFlight location on Will Clayton Pkwy.
Below are some tips on how to search for the best IAH parking options:
Generate and compare Houston Airport parking costs
. You will need to enter the time and date of your arrival and departure (at the facility) into the floating parking rate calculator near the top of this page. After you've pushed the Calculate Rates button, your actual parking rates will be displayed automatically right there on the map, next to each parking garage, and on the table underneath. Compare and find the cheapest rate.
Pick your parking spot at IAH
. This is the easy part after you've done the computation above. Pick the most convenient parking location that has the best rates. Just slide the cursor over its icon on the map and all the necessary contact information - web site, address, telephone numbers etc. - and description will appear.
Guarantee your parking space
. Once you've decided on a facility, don't forget to reserve your parking, if it's supported (indicated by the blue parking icons on the map). You now have a reserved Houston Airport parking spot.
IAH Parking Rates
Here are the published parking rates at all George Bush Intercontinental Airport (IAH) parking lots and garages:
Terminal Parking
A & B, C, D & E
- 0.0 to 1 hr $2.00
- 1 to 2 hrs $3.00
- 2 to 3 hrs $5.00
- 3 to 5 hrs $7.00
- 5 to 24 hrs $17.00
Sure Park Schedule
Members Only
- 0.0 to 3.0 hrs $7.00
- 3.0 to 5.0 hrs $9.00
- 5.0 to 24.0 hrs $20.00
Parking Cents
Economy Parking Lot
Covered Parking
- 0.0 to 3.0 hrs $3.00
- 3.0 to 24 hrs $7.00
Uncovered Parking
- 0.0 to 3.0 hrs $3.00
- 3.0 to 24 hrs $5.00
The
IAH parking
rates above apply to lots and garages being managed by the airport authority. These rates are subject to change and may have been revised since this web page was updated - please confirm the latest rates using the parking map and rate calculator above or by logging on to the George Bush Intercontinental Airport (IAH) web site at: www.fly2houston.com/iahHome.
Related Pages:
Hobby Airport Parking
San Antonio Airport Parking
Palm Beach Airport Parking