Select the start time and end time
for your booking here.
No-Surprise Pricing - All Fees Included

JFK Red Parking
1 Space B18 Van Wyck Expressway (at JFK Expressway)

JFK Blue Parking
1 Van Wyck Expressway (at JFK Access Rd)

JFK Green Parking
4 Central Terminal Area (at Van Wyck Expy)

JFK Orange Parking
1 Central Terminal Area (at JFK Access Rd)

JFK Yellow Parking
1 JFK Access Rd (at Van Wyck Expy)

JFK Terminal 5 - Yellow Parking Garage
1 JFK Access Rd (at Van Wyck Expy)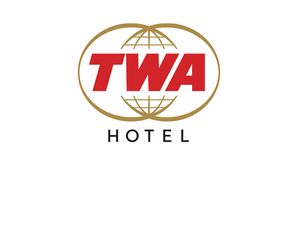 PROPARK TWA Hotel Lot - One Idlewild Dr
1 One Idlewild Dr
More about JFK Airport
Welcome to the
JFK Parking
resource page by BestParking.com.
The John F. Kennedy International Airport in New York City is the primary gateway for international air passengers leaving and entering the United States. It is also the 12th busiest airport in the world in terms of the actual volume of air travelers passing through JFK in 2009. However, finding the best JFK parking location and rates need not be difficult.
If you're traveling out of New York's Kennedy airport, this resource page can be an excellent tool to help you find the best JFK Airport parking available. Here are some suggestions to get the most out of this JFK parking page:
Familiarize yourself with the layout of the airport. The JFK airport map displays all parking locations available at JFK airport. The central parking facilities, as well as the off-airport private parking garages and lots are clearly shown on the map.
Calculate and compare rates. Simply type in your arrival and departure dates to see the actual rates and compute the cost of JFK long-term parking in each location. Compare rates and select the best available option.
For travelers expecting to be on the road or on vacation away from New York for a few days to a couple of weeks, both the airport-operated lots at Lefferts Blvd and the private garages and lots, like Avistar, SmartPark JFK, and AirPark along Conduit Ave offer long-term parking at JFK at very competitive rates.
The lots inside the airport compounds are hands-down the most convenient in terms of proximity to the terminals. However, these are also expensive and are most suitable for short-term or hourly metered parking only. If you intend to park long-term, the off-airport facilities are friendlier to the budget. These locations are not too remote from the airport and are often served by fast and frequent shuttle trips. Many off-airport lots offer valet parking and assistance for the handicapped.
Book your
JFK parking
. As soon as you've selected your parking spot, go ahead and book your airport parking. Some 'blue' facilities (see map) offer reservations, which may include a discount. Speaking of discounts, don't forget to ask about frequent flyer promotions when you arrive at the parking facility.
Parking in other airports:
Newark Airport Parking
LaGuardia Airport Parking
BWI Parking