Select the start time and end time
for your booking here.
33 Park View Ave.
LAZ Parking - Vantage Garage
About This Facility
Secure and affordable parking at the Vantage Apartments in Jersey City. Just a few minutes from the theatre reviews, MORA - Art Museum, and Saint Peter's Prep James F. Keenan, S.J. Field.
Max Vehicle Height: 6'8"
💲💲 Please note that there will be charge of $125 for a lost ticket fee at the site.
Daily parker: Need to pull a ticket at the entrance and press the call button to exit the garage. Monthly Parker: Need to contact the parking office to pick up their monthly pass. From Mon - Fri 9am to 5pm.
EV Charging Available
Garage Phone No: (201) 332-8342
1/5
How to Park
1.
Pull ticket in the gate and park in any spot not marked "reserved."
2.
Upon departure, press call button marked with (!) at bottom right of gate by kiosk.
3.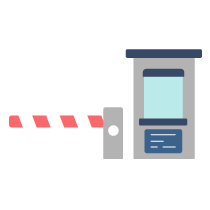 Between 9 to 5 p.m. Mon - Fri, an attendant will approach to assist with departure.
4.
Outside those hours, you will be connected to the call center to read off your parking pass number and ticket number.