Select the start time and end time
for your booking here.
No-Surprise Pricing - All Fees Included
Circle Lot E-3
1 Helsinki Dr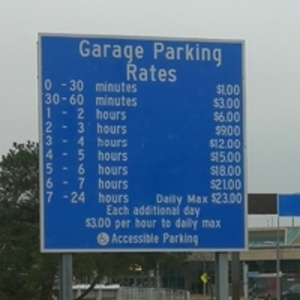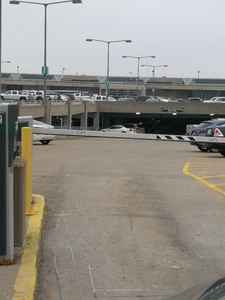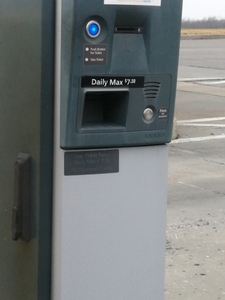 Economy Lot A
1033 Amman Dr
Park Air Express
11500 NW Prairie View Rd
The Parking Spot
12060 NW Prairie View Rd
Hilton Kansas City Airport
8801 NW 112 St
SureStay Plus Hotel
11828 NW Plaza Circle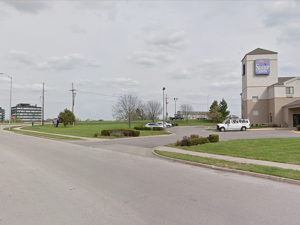 Sleep Inn - Airport Parking MCI
7611 NW. 97th Terrace
More about Kansas City Airport
Welcome to BestParking.com's
KCI Parking
information page.
Kansas City International Airport was originally named Mid-Continent International Airport (the initials KCI and MCI will be used interchangeably on this page). Kansas City International is one of the top 5 best airports in North America according to a study by J.D.Power and Associates. Every year, more than 10 million passengers travel through KCI.
The airport is wholly owned by the City of Kansas and managed by the Kansas City Aviation Department. KCI parking is provided on-site in several facilities conveniently close to the terminals. The options available are: valet, long-term, short-term, economy, and covered or garage parking (please see rates below). Off-airport parking facilities, like Thrifty Parking on NW Prairie View Rd, are also available.
Below are some tips to help you search for the best KCI parking spots:
Compute for and compare MCI parking costs
. You can quickly do this by simply typing in your vehicle drop-off and pick-up time and date into the blinking parking rate calculator at the top of this page. After you've clicked on the Calculate Rates button, the relevant parking costs will be displayed within seconds right there on the map, beside each parking facility, and on the chart underneath. Compare and find the most economical option.
Pick your MCI parking location
. This is easy after you've done the computation in the first step. Pick the nearest parking garage that works best for you. Simply point at your chosen parking lot on the map and all the necessary contact information - exact address, phone numbers, web site, etc. - and description will appear.
Book your parking spot
. After you've chosen a location, don't forget to make a reservation for your parking, if it's supported (indicated by the blue-colored icons on the map). You now have a secured KCI airport parking spot.
Kansas City Airport Parking Rates
Below are the official parking rates at all Kansas City International Airport (MCI) parking garages and lots:
Garage Parking
Pick-up/Drop-off, short or long-term
- First 1/2 hour: $1.00
- 1/2 to 1 hr: $3.00
- 1 to 24 hrs: $3.00 per hour
- $20.00 per day maximum
Circle Parking
Free 24-hour bus runs
- First 1/2 hour: $1.00
- 1/2 to 1 hr: $3.00
- 1 to 24 hrs: $3.00 per hour
- $13.00 per day maximum
Valet Parking
- $7 Maximum Daily Rate
- $11 Indoor Parking
Economy Parking
Free 24-hour Blue Bus service
- $6.00 per 24-hour period.
The preceding
KCI parking
rates apply exclusively to garages and lots being administered by the airport authority. The MCI parking rate structure may have been revised since the publication of this page - please find the latest fees through the parking map and rate calculator on this page or by logging on to the Kansas City International Airport (MCI) web site at: www.flykci.com.
Parking in Other Airports:
Indianapolis Airport Parking
MKE Parking
O'Hare Parking