Select the start time and end time
for your booking here.
No-Surprise Pricing - All Fees Included

Terminal B Parking
1 LaGuardia Rd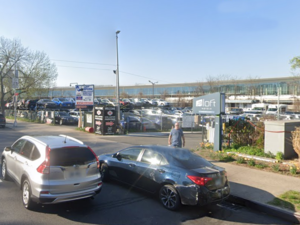 Parking Systems at Aloft & Ibis Hotel - LGA
100-15 Ditmars Blvd.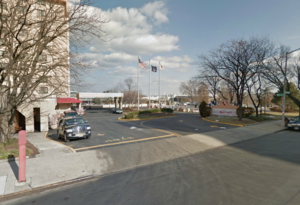 New York LaGuardia Airport Marriott LGA
102-05 Ditmars Blvd

Terminal C Parking
1 E End Rd

Terminal A Parking
1 Marine Terminal Rd
Bolt Parking LGA
31-11 20th Ave.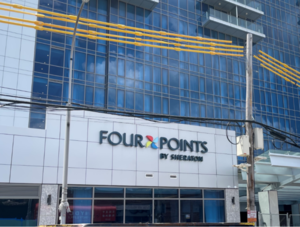 The Farrington Garage LGA - Airport Listing
33-66 Farrington St.
More about LaGuardia Airport
Welcome to your
LaGuardia Airport
parking resource page by BestParking.com. This page is your basic online tool to find the best parking locations, compare rates, and calculate parking fees at all parking providers operating at New York's LaGuardia International Airport.
Here are some suggestions on how to find the best LaGuardia Airport parking options:
Calculate rates first. Use the drop-down tab at the top of this page, where you can enter your arrival and departure date and times. Please note that 'arrival' pertains to the time you will be arriving at the parking lot or garage to park your car, rather than the time of your flight. 'Departure' denotes the time and date when you go back to the parking facility to retrieve your car and pay the parking fee.
As soon as you've typed in your arrival and departure dates and times, hit the big blue "Calculate Rates" button. The actual cost of your LaGuardia Airport parking will appear on each of the parking facilities shown on the map. Compare rates and see which one works best for your budget. The rates will also appear in the table below the map, which lists all the major parking facilities in the area.
Compare LGA parking locations. Once you have an idea of the actual cost of parking in these facilities, it's time to see which one is the most convenient. Depending on the actual length of your trip, the airport-run parking locations (identified as LGA on the map) are the most convenient but may not be economical for long-term parking. These LGA facilities are ideal for short-term parking.
On the other hand, off-airport locations like the 'self-parking' AirPark and SmartPark lots along Ditmars Blvd, and the Dollar airport parking lot along 94th St, offer very competitive rates for LaGuardia Airport long-term parking. These are located outside the airport complex and may be deemed 'less convenient' but make up for it with lower rates, excellent service, and fast and frequent shuttle service.
Select and book your parking. Once you've picked your location, it's time to place your LGA Airport parking reservation.
To compare
LaGuardia Airport parking
rates with those of the other two major international airports serving New York and New Jersey, click the JFK (Kennedy) and EWR (Newark) links at the top of this page.
Parking in Other Airports:
JFK Parking
Newark Airport Parking
BWI Parking