Select the start time and end time
for your booking here.
Miami International Airport
No-Surprise Pricing - All Fees Included
NW 28th St Garage
3901 NW 28th St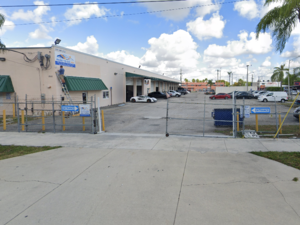 3925 NW. 25th St. Lot MIA
3925 NW. 25th St.
Sonesta Miami Airport
950 NW LeJeune Road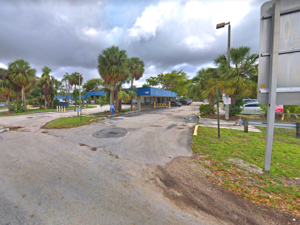 Deal Airport Parking MIA
3355 NW 22nd St. Rd.
More about Miami International Airport
Looking for
Miami Airport parking
? This MIA parking information page can help you.
Miami International Airport's close proximity to major tourist attractions and high growth economic areas has made it one of the busiest airports in the United States. Its location in the southern U.S. has also made it a popular international gateway (2nd busiest in the U.S.) for passengers bound for or coming from Latin America. Worldwide, Miami International ranks as the 25th busiest airport in terms of total passenger traffic with more than 33 million passengers served every year.
Miami International Airport is the property of Miami-Dade County and managed by the Miami-Dade Aviation Department. The airport authority provides for Miami Airport parking at several garages and lots within airport grounds and at the Park & Ride lots located within a few minutes shuttle drive from the airport. Passengers can choose valet, short-term, long-term, and economy parking in these locations. In addition, MIA travelers have the option to park at privately-managed remote locations like the CBM Park and Fly garage on NW 25TH Street.
Here are a few suggestions on how to get the best results from this Miami Airport parking resource page:
Calculate and evaluate MIA parking costs
. You will need to enter the time and date of your arrival and departure (at the facility) into the floating parking cost calculator at the top of this page. As soon as you've clicked on the Calculate Rates button, your results will appear automatically right there on the map, next to each parking garage or lot, and on the table underneath. Compare and get the best rate.
Select your MIA parking location
. This is easy once you've finished the calculation in the first step. Select the most convenient parking site that works best for you. Simply point at its symbol on the map and all the relevant contact information - exact address, phone numbers, web site, etc. - and description will appear.
Secure your parking space
. After you've decided on a location, remember to reserve your parking, if it's available (look for the blue-colored icons on the map). You now have a reserved MIA airport parking spot.
Miami Airport Parking Rates
The following are the current parking rates at all Miami International Airport parking garages and lots:
Valet Parking
North Dolphin Parking Lot Level 2
- 0 to 3 hours (first day only) $18.00
- 3 to 24 hours $30.00
- Each 24 hour period or fraction thereafter $30.00
Short-Term Parking
For quick visits
- $2.50 per half hour or portion thereof
- Maximum of $30.00 per day.
Long-term Parking
For overnight stays
- 0 to 1 hour $4.00
- 1 to 2 hours $8.00
- 2 to 3 hours $10.00
- 3 to 4 hours $12.00
- 4 to 5 hours $15.00
- Maximum per 24 hour period $15.00
Economy Parking
Park & Ride Surface Lots
- 0 to 1 hour $3.00
- 1 to 2 hours $6.00
- Maximum per 24 hour period $8.00
Please remember that the preceding
Miami Airport parking
rates only apply to garages and lots being run by the airport authority. These rates are subject to change and may have been revised since this web page was published - please confirm the latest rates through the parking map and rate calculator on this page or by logging on to the Miami International Airport (MIA) official web site at: www.miami-airport.com.
Related Pages:
Orlando Airport parking
Tampa Airport parking
Atlanta Airport parking