Select the start time and end time
for your booking here.
No-Surprise Pricing - All Fees Included
Premier Parking Lot
1 Airport Dr
Economy Lot
1 John Glenn Dr
Park N Travel
10001 Doolittle Dr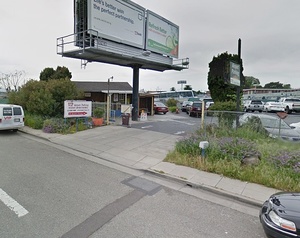 VIP Airport Parking - OAK Lot 2
50 Airport Access Rd.
Park 'N Fly - Oakland Airport Parking
82 98th Ave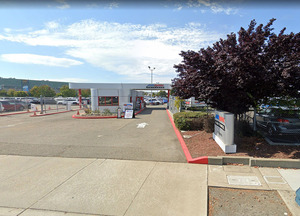 Oakland Airpark Lot
111 98th Ave.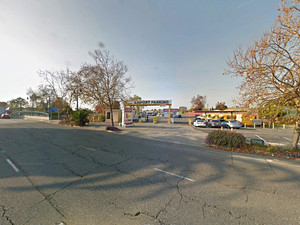 Fasttrack Airport Parking Lot
195 98th Ave.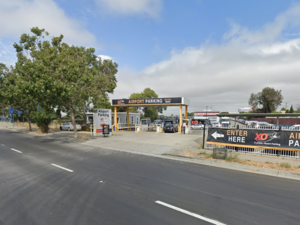 Expresso Airport Parking Lot
195 98th Ave.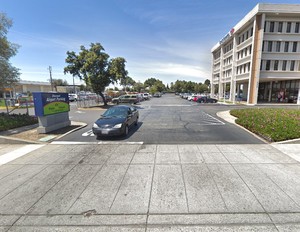 VIP Airport Parking - 303 Hegenberger Rd. Lot
303 Hegenberger Rd.
More about Oakland Airport
Searching for a good
Oakland Airport parking
space? Welcome to BestParking.com's OAK Airport parking information and booking page.
Oakland International Airport (OAK) is a large commercial airport serving the cities of Oakland and San Francisco and the communities within the San Francisco Bay Area in California. OAK Airport is one of the busiest airports in the United States providing service to more than 11 million passengers every year. The airport has become a viable and preferred alternative to San Francisco International Airport (SFO) because of the exceptionally high on-time arrival percentage that the airport currently enjoys.
Oakland International is owned and managed by the Port of Oakland. Airport parking is provided by the airport management within airport grounds conveniently close to the terminals. These are located in the Premier, Hourly, and Daily facilities centrally located in the Airport Drive circle and at the Economy parking lot on John Glenn Drive and Alan Shepard Way near Terminal 1. Outside the airport, a good number of private facilities, such as the Park N Travel lot along Doolittle Drive, also offer great parking solutions to OAK travelers.
Below is a short guide on how to obtain the best results from this Oakland Airport parking resource page:
Determine and compare OAK parking rates
. You can readily do this by simply entering your car drop-off and pick-up date and time into the flashing parking cost calculator near the top of this page. As soon as you've pushed the Calculate Rates button, the actual parking rates will appear instantly right there on the map, beside each parking garage or lot, and on the chart beneath. Match up and get the most economical option.
Pick your OAK parking facility
. This is easy once you've done the computation above. Pick the nearest parking location that offers the best rates. Simply slide the cursor over your chosen parking lot on the map and all the important business information - web site, address, telephone numbers etc. will be provided.
Guarantee your parking space
. Once you've chosen a location, don't forget to reserve your parking, if it's available (look for the blue-colored symbols on the map). Congratulations! You now have a reserved OAK Airport parking space.
Oakland Airport Parking Rates
Listed below are the published parking rates at all Oakland International Airport (OAK) parking facilities:
Premier Parking
Closest, most convenient terminal parking.
- $3 per 30 minutes (up to 5 hours)
- $36 (5-24 hours)
Hourly Parking
Most convenient for short-term and overnight parking..
- $2 per 30 minutes (up to 5 hours)
- $32 (5-24 hours)
Daily Parking
Walking distance to terminals..
- $2 per 30 minutes (up to 5 hours)
- $22 (5-24 hours)
Economy Parking
Located off John Glenn Drive near Terminal 1.
- $2 per 30 minutes
- $16 daily
Park and Call Lot
30-minute waiting area..
- Free of charge
Please note that the above
OAK Airport parking
rates apply only to locations currently administered by the airport authority. The OAK parking rate structure is periodically updated at the discretion of the airport authority and may have been revised since the publication of this page - please find the most updated rates using the parking map and rate calculator on this page or by visiting the Oakland International Airport (OAK) web site at: www.oaklandairport.com.
Parking in Other Airports:
LAX Parking
San Francisco Airport Parking
San Diego Airport Parking
SeaTac Parking