Select the start time and end time
for your booking here.
Pittsburgh International Airport
No-Surprise Pricing - All Fees Included
Short-Term Parking
1 Airport Blvd
Extended Economy Parking
1201 Airport Blvd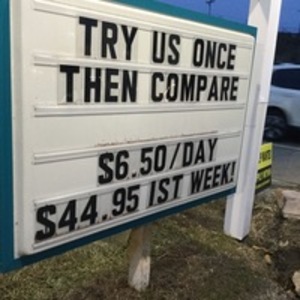 Flaugherty Run Rd Lot
800 Flaugherty Run Rd

The Parking Spot - Covered Parking
701 Flaugherty Run Rd
More about Pittsburgh International Airport
Welcome to BestParking.com's
Pittsburgh Airport parking
resource page.
Pittsburgh International Airport (PIT) is Pennsylvania's 2nd largest airport located in the heart of the city of Pittsburgh. Once known mainly as the smoky Steel City, Pittsburgh has now become an important hub for technology, higher education, medicine, and engineering. Of course, its also the home to the Steelers and the Pirates, two of the best football and baseball teams in America, today.
There are over 13,000 Pittsburgh Airport parking spots available to the public and these include hourly short-term, long-term, and extended parking options. PIT is one of the busiest airports in the region and has been frequently recognized for its outstanding customer satisfaction ratings. It's no coincidence that some of the best parking rates can be found right on airport property. The convenience of on-airport parking makes it a favorite choice among passengers at Pittsburgh International Airport.
Here are some suggestions to help you find the best Pittsburgh Airport parking spots:
Calculate and compare PIT parking costs
. You can easily do this by simply entering the date and time of your arrival and departure (at the garage) into the drop-down parking rate calculator at the top of this page. As soon as you've clicked on the Calculate Rates button, the results will be shown instantly right there on the map, next to each parking lot, and on the table below it. Compare and get the most economical option.
Pick your PIT parking lot
. This is easy after you've finished the computation above. Pick the nearest parking location that works best for you. Just point at its icon on the map and all the relevant contact details - web site, address, telephone numbers etc. - and description will appear.
Secure your parking space
. Once youâ've chosen a garage, remember to reserve your parking, if it's supported. That was fast! You now have a reserved PIT airport parking space.
Airport Parking Rates
Listed below are the current parking rates at all Pittsburgh International Airport (PIT) parking lots and garages:
Short-Term
* $1 for the first hour
* $3 for each additional hour
* $24 daily maximum
Long-Term
* $1 for the first hour
* $2 for each additional hour
* $12 daily maximum
Extended Parking
* No Hourly Rates
* $8 daily maximum
Please note that the preceding Pittsburgh Airport parking rates only apply to airport-owned parking facilities. These rates may have changed since this page was published - please find the latest rates using the parking map and rate calculator above or by visiting the Pittsburgh International Airport (Fly Pittsburgh) web site at: www.pitairport.com.
Related Pages:
Philadelphia Airport Parking
Buffalo Airport Parking
Albany Airport Parking
Newark Airport Parking