Select the start time and end time
for your booking here.
655 Beach St.
Hyde Beach Garage
About This Facility
Secure and convenient indoor parking in Fisherman's Wharf. This location is just a few blocks to the Ghirardelli Square and only minutes to San Francisco Art Institute and Cobb's Comedy Club.
Height Restriction: 6' 4"
If parking overnight, you must drop off and pick up your vehicle within the following hours: Monday-Sunday 7am-11pm.
No In/Out Privileges.
Hours of Operation:
Sun 7:00 am - 11:00 pm
Mon 7:00 am - 11:00 pm
Tue 7:00 am - 11:00 pm
Wed 7:00 am - 11:00 pm
Thu 7:00 am - 11:00 pm
Fri 7:00 am - 11:00 pm
Sat 7:00 am - 11:00 pm
1/9
How to Park
1.
Scan your QR code upon entry, this will print a ticket that you need to keep with you
2.
You may park anywhere on G2 or G3 that is not reserved for "SIXT"
3.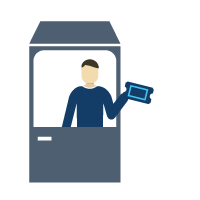 If you cannot find a spot, please return back to the top level where a lot attendant will assist you with your vehicle
4.
When exiting, scan the ticket that you pulled when you entered. Do not scan your Parkwhiz reservation again!
5.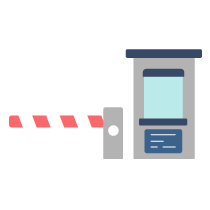 The gate will open and you are free to go