Select the start time and end time
for your booking here.
Tampa International Airport
No-Surprise Pricing - All Fees Included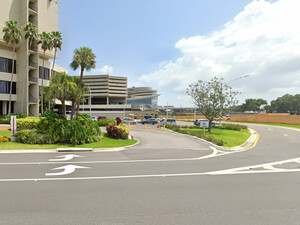 Tampa Airport Marriott - Valet
4200 George J Bean Pkwy.
Short Term Garage
4100 George J. Bean Parkway
Long Term Garage
210 Airport Recirculation Dr
Memorial Airport Parking
6010 W Chelsea St
Economy Garage and Lot
5505 Airport Service Rd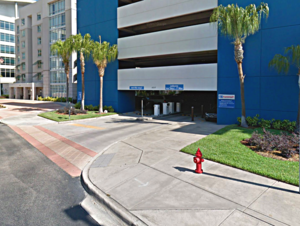 A1 Express Airport Parking TPA
5317 Avion Park Dr.
More about Tampa International Airport
Looking for
Tampa Airport parking
? Welcome to BestParking.com's TPA parking information and reservation page.
Tampa International Airport (TPA) is the primary commercial airport serving the city of Tampa and the Tampa Bay Area in Florida. TPA is currently ranked as the 26th busiest airport in North America in terms of passengers served. Yearly, more than 16 million passengers pass through Tampa International.
TPA is owned and managed by the Hillsborough County Aviation Authority. Tampa Airport parking is provided on-site by the airport authority in 2 terminal garages offering both short-term and long-term parking and at the Economy parking garage and lot located near the Post Office to the south of the terminal. Passengers can also have their cars valet-parked by dropping off their vehicles on the Blue Departure Drive or by going directly to Level 5 of the Short Term Garage. Finally, TPA travelers have the option to bring their vehicles to privately-run remote facilities like Avion Park Drive.
The following is a brief guide to help you find the best Tampa Airport parking options:
Calculate and match up TPA parking costs
. You can quite easily do this by simply typing in the date and time of your arrival and departure (at the facility) into the drop-down parking rate calculator near the top of this page. As soon as you've pressed the Calculate Rates button, the relevant parking costs will be shown automatically right there on the map, next to each parking garage or lot, and on the table below it. Compare and select the cheapest rate.
Choose your TPA parking facility
. This is easy after you've done the computation in the first step. Choose the nearest parking facility that works best for you. Simply hover the cursor over your chosen facility on the map and all the necessary contact details - web site, address, telephone numbers etc. - and description will be provided.
Guarantee your parking space
. After you've made your selection, don't forget to book your parking, if it's available (look for the blue-colored icons on the map). You now have a reserved TPA airport parking spot.
Tampa Airport Parking Rates
Here are the official parking rates at all Tampa International Airport parking garages and lots:
Valet Parking
($5.00 min)
- $2 per ½hr
- $25 Max per 24 hrs
Short-Term Garage
Garage above Terminal
- 0 to 60 minutes FREE
- 61 to 80 minutes $4
- each additional 20 minutes $1
- $20 Maximum per 24 hrs
Long-term Garage
Garage Adjacent to the Terminal
- 0 to 60 minutes FREE
- 61 to 80 minutes $4
- each additional 20 minutes $1
- $15 Maximum per 24 hrs
Economy Parking Garage and Lot
Shuttles run 24-hours a day, typically every 7 to 10 minutes
- $1.00 per 20 minutes
- $9 Max per 24 hrs
Please note that the preceding
Tampa Airport parking
rates only apply to parking stations currently run by the airport authority. The TPA parking rate schedule may have been changed since this web page was published - please confirm the current fees using the parking map and rate calculator on this page or by logging on to the Tampa International Airport (TPA) web site at: www.tampaairport.com.
Related Pages:
Orlando Airport parking
Miami Airport parking
Atlanta Airport parking