Select the start time and end time
for your booking here.
Preferred Park T1 - YYZ
Starting at: C$33 per day
VIEW IN MAP
TOTAL
*All taxes & fees included
---
Continue to confirm your booking.
Easy Cancellation
Preferred Park T1 - YYZ
5990 Airport Rd. Toronto, ON L5P 1B2
Parking total:
*All taxes & fees included
Location Overview
1/7
Operated by Toronto Pearson International Airport
About This Facility
Preferred Daily covered parking is located right across the street from Terminal 1 at Pearson International Airport. Know exactly where you'll park and skip circling the garage looking for a spot. This garage also allows you to access the terminal with ease from a reserved location.
How to Park
1.
Scan parking pass at parking entry gate
2.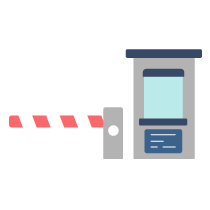 Follow signage to "Preferred Park" located on Level 3, E4. Upon entry, make a left and proceed to H23 then make a right. Go straight to E21 and make a left into E4 to enter the Preferred Park area
3.
Park in any space then proceed to the Terminal
4.
Upon departure, scan parking pass at exit gate